Farm Hitch Win 2nd Place at Innovation of the Year Awards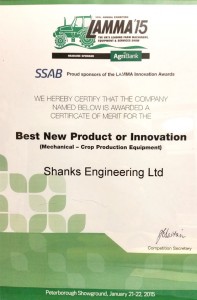 Last week, our Farm Hitch team traveled to the Lamma Show January 21/22 2015 in the Peterborough Showground, United Kingdom where we honored to win 2nd place in the Best New Product or Innovation of the year Award.
Needless to say we were delighted to be involved in the event and pick up a great prize for our hard work.
For more information on Farm Hitch, do not hesitate in contacting us.